From Michael of Wollongong
Once again I would like to express my extreme satisfaction with Microbial, where I had a massive problem with flies laying their eggs, and subsequently the plants suffering due to the larve eating the roots, prior to using Microbial. Microbial has stopped their breeding cycle and my plants are extremely healthy. I use Microbial at a concentration of 40ml per 20 litres of water along with the normal nutrient mix with every fluid change.
From a Sydney gardener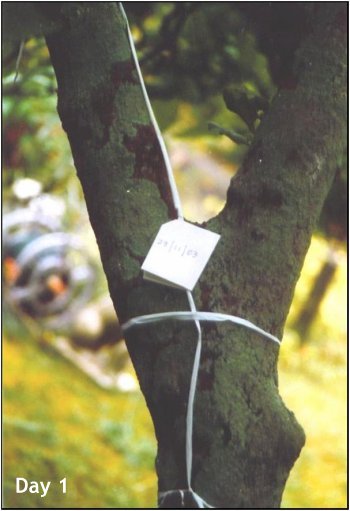 I am a domestic home grower and we have a number of varieties of Citrus and Magnolia trees growing in our backyard. We have had an ongoing problem with some sort of tree mould growing on the trunk of the trees and to date have had no success in treating the problem.
We came across your product "Microbial" in our local hydroponic shop. They suggested we give it a go.
The method of application we used was by way of a hand held sprayer. The dosage rate used was straight out of the bottle as recommended by the staff at the shop. We decided to only treat one branch of the worst affected tree first, which was a Sweet Magnolia tree, not knowing what to expect, and thinking that this tree was probably going to die anyway.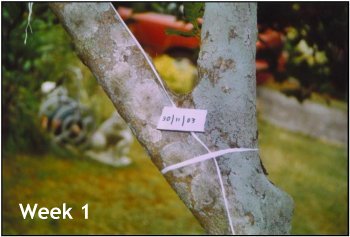 As you can see by the pictures it has definitely had a major impact on the mould on the left branch. This was from only one application of your product. As well as this, since spraying we have had rainy days, and extremely hot days and to date there has been no sign of the mould returning to this branch. Also I think it is worthy to note that new growth has started to shoot out of the treated branch with no sign of the mould forming on the new leaves or stems.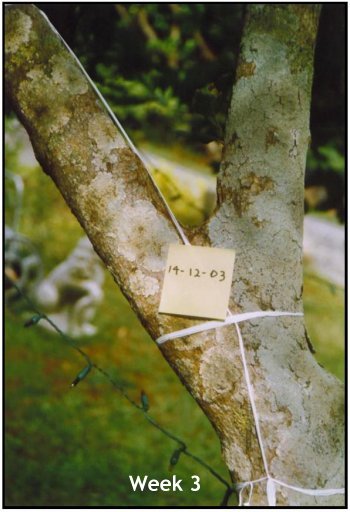 Based on this result we have decided to spray the entire back yard with your product and will let you know the results. Thanks again for manufacturing a product that actually does what it says it does.
Regards Paul Russo
Carlingford, N.S.W.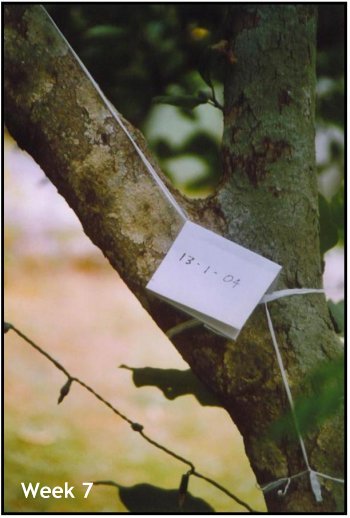 After seven weeks the problem has disappeared completely and new growth has appeared.
And another:
Dear Trevor,
I am writing this letter as both a thank you and letter of commendation. I am an avid hobby grower due to the influx of the high amount of pesticides and other unnatural products used on fresh produce today. I recently experienced an infestation of scarid flies (fungus gnats) which have ruined and strained the strength and consistency of the current crop and crops in the future. I had tried numerous products, however, found the strength too harsh and was ready to 'pack my bags' up so to speak.
I was lucky enough to come across your Microbial, the root conditioner supplied by your company. I found this product not only to be highly effective but safe to use on all my plants even at a young stage of growth. I am now experiencing superb results and look forward to using more of your superior products in the future.
Thanks again Hyrdro-Masta.
Zariah
Indoor grower
Central coast N.S.W.